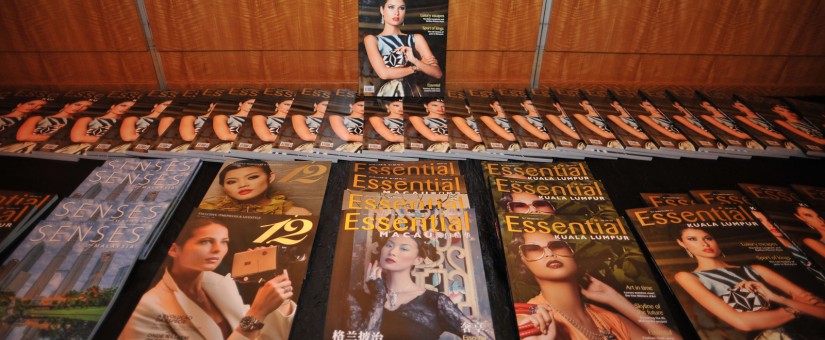 Posted by TEG Staff
On July 10, 2012
The Expat Group is proud to announce the launch of Essential Kuala Lumpur magazine. A joint venture between the Europe-based publishing group, Open Media, the KL edition is the second Asian-market Essential magazine following the successful launch last year of Essential Macau.
Essential Kuala Lumpur will be published quarterly and the July / September edition is already available at bookstores and other selected distribution partners. The magazine is a high-quality, 132-page volume produced to the highest international standards featuring stunning fashion shoots, in-depth content on style and luxury, and insider information on the best aspects of fine living in KL. The principal target audience of the magazine is wealthy Malaysian nationals who are reached through distribution channels such as an exclusive direct mail agreement with CIMB Preferred bank. The magazine is also aimed at the luxury segment of the tourism market with in-room distribution at premium KL hotels including the Mandarin Oriental.
The Essential magazine concept of luxury "destination lifestyle magazine" was first created by Open Media in 2000 with the Algarve, Portugal edition, followed shortly by other regional editions elsewhere in Portugal, and then Macau, followed by London and now, Kuala Lumpur. The internationalisation of the project is based on synergies between Open Media's joint venture partners such as The Expat Group and the company's team in Europe, allowing for a unique blend of local and international content.
The Expat Group CEO, Andy Davison said, "Essential Kuala Lumpur is positioned at the top end of the market. Given KL's aspirations to become one of the top twenty cities in the world in terms of liveability and economic development, we feel it is timely for the city to have a magazine of this quality."
To find out more about Open Media and to view online editions of Essential magazine click here